mini Browser PRO

miniBrowser PRO is a small program only takes 400K of your space, but it offers more features like:
Full screen / Multi-Windows browse (to hide/show the control bar, tap the two opposite screen corner use two fingers)
Unlimited tabs, Unlimited Windows
Asynchronous loading, load multiple websites at same time
HTTPS & Untrusted server certification support
Support website challenge login
Clean exit, so you can have plenty memory available for other apps
Loading activity indicator
Loading progress
Editable bookmarks
Open emails, make phone calls, iTunes links or other apps
Universal compatible with iPad, iPhone and iPod Touch
Screen orientation lock
Change webpage font size
Ergonomic designed smart control bar, give you the maximum comfort during browsing
We are continuing to improve it, if you have any thoughts, just let us know, we can include them in the future release.
Couple screen shots: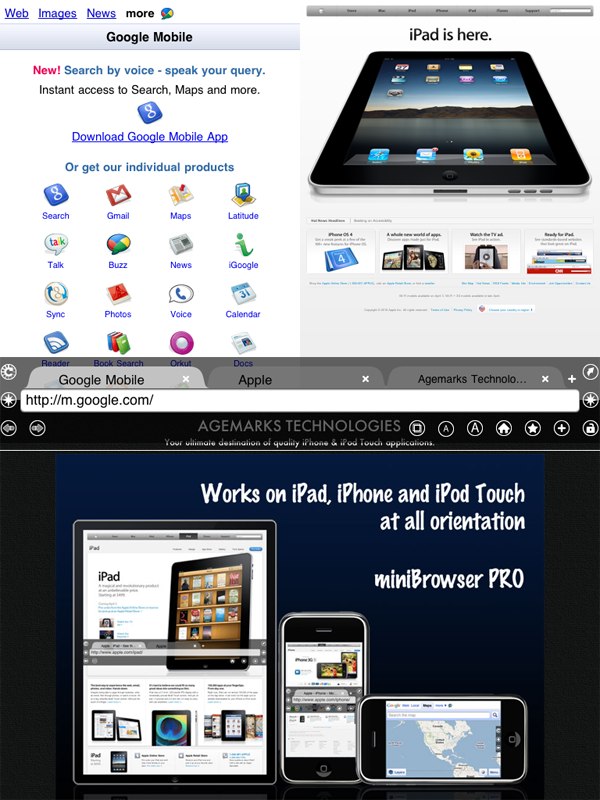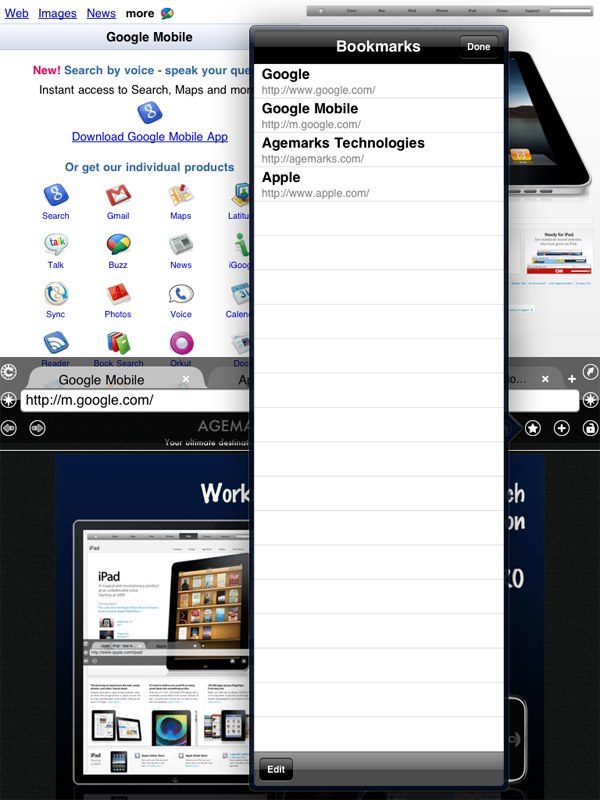 Thank you for visiting here. If you ever encounter any problems or difficulty, please don't hesitate to contact us at [email protected].