goodNite

goodNite turns your iPad, iPhone or iPod Touch into a digital clock, a sound controlled night-light, an alarm clock and more to come.
Features:
Audio Mix enable timer for your listen to your favorite app's audio, and we can stop them when the timer expires.
Music alarm, set your favorite tunes as your alarm.
Clap your hand to turn on/off the night-light. (For iPod Touch user, you need a working mic plug-in.)
Gentle alarm will wake you up without rush. Touch the screen to enter snooze mode so you can sleep one more minute, but you need close the app to stop the alarm; we suppose you do not need it once you awake. In case you still need the application keep running, then please close it and open it again, the alarm sound will gone, cause it sets the alarm at the same time next day.
Now we include blinking and vibration to wake you up.
Large LED display, with the capability to move and resize.
Adjustable LED color and background color, now include your own photo.
Display in portrait and landscape mode, in any screen orientation.
Automatic 12/24 mode detection conforms to your system setting.
Disable screen auto-lock.
couple screen shots:
Main Screen: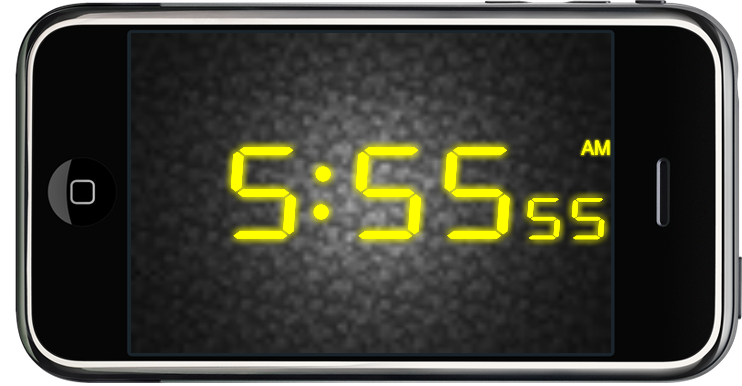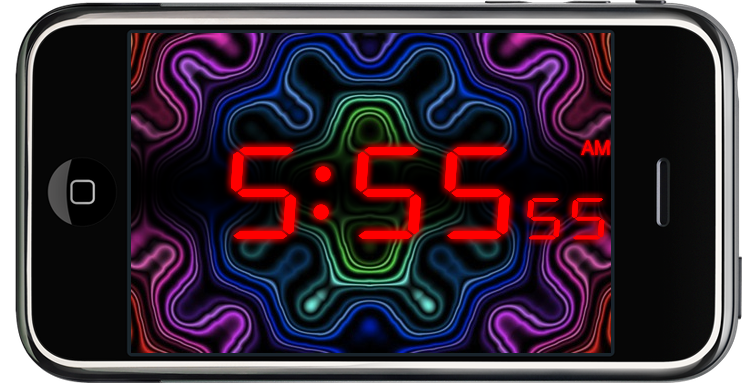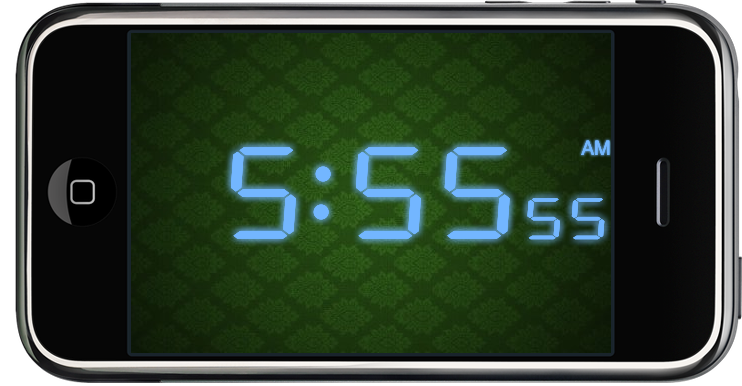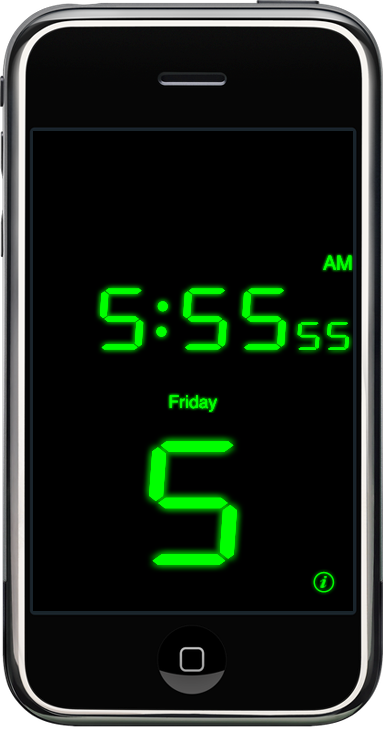 Settings Window: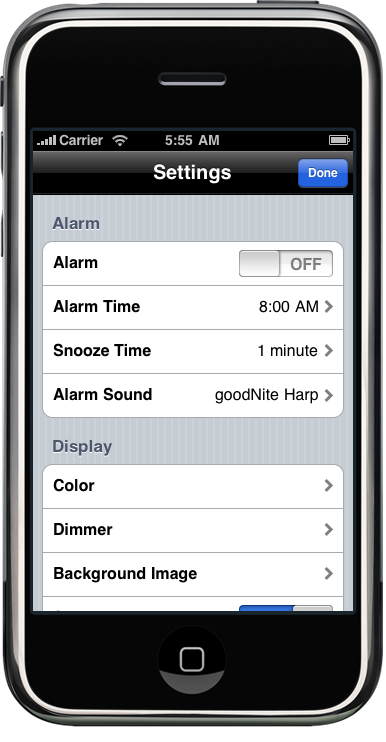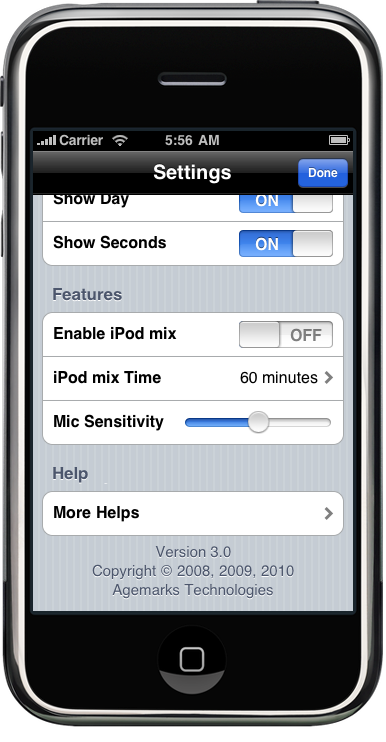 We hope you will enjoy the program, and we will continue to improve it, give us some suggestions to [email protected].
Thank you for visiting here.