miniBrowser

Mini Browser is a small program only about 100K in size, and it offers more features like:
Full screen browse (to hide/show the control bar, tap the two opposite screen corner use two fingers)
Clean exit, so you can have plenty memory available for other apps
Loading activity indicator
Orientation lock
Ergonomic designed smart control bar, give you the maximum comfort during browsing
What's in the PRO version?
Loading progress
Unlimited tabs
Bookmarks
Open emails, make phone calls, iTunes links or other apps
Universal compatible with iPad, iPhone and iPod Touch
We are continuing to improve it, so if you have any thoughts, just let us know, so we can include them in the future release.
Here we included a video showing how to show/hide controller bar:
Couple screen shots: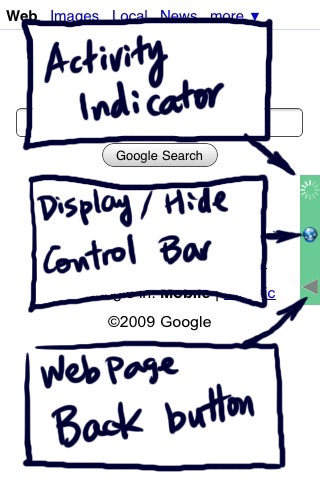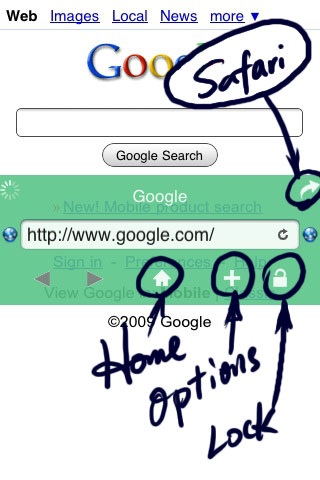 If you hit the options button, the following screen will show up: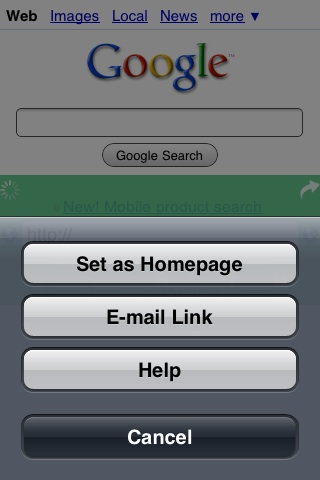 When you try to type the address, the screen will be like this: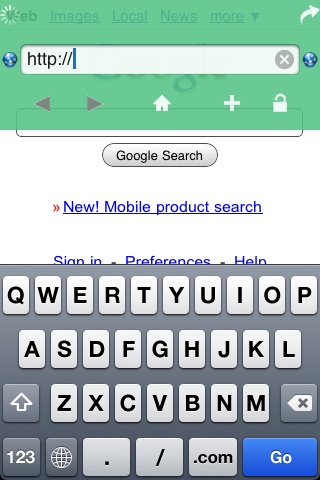 Here is a landscape keyboard: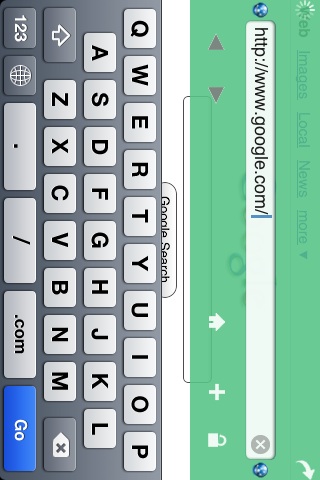 Thank you for visiting here.